Sychem are proud to announce that we have partnered with

Airgle

to offer a complete portfolio of Air Purification devices for use in a variety of industries.
We are incredibly excited to see where this new partnership leads for Sychem.
Who are Airgle?
Airgle are an American company established in 1999 to purify AIR with a Great Level of Efficiency. 
Airgle has mastered the art of air purification by perfecting modern design with high performance for an exceptionally effective system. As industry pioneers, we offer unsurpassed quality and design to keep you and your family breathing better, for the ultimate peace of mind.
What do they do? 
Airgle offers an extensive range of devices for Air Purification. 
Airgle manufactures the only air purifiers that possess a cHEPA filter with a capture threshold of 0.003 microns and an ultraviolet titanium module, which can irradiate viruses and other pathogens using their photocatalytic oxidation technology. 
Sychem and Airgle will work together to eradicate unclean air!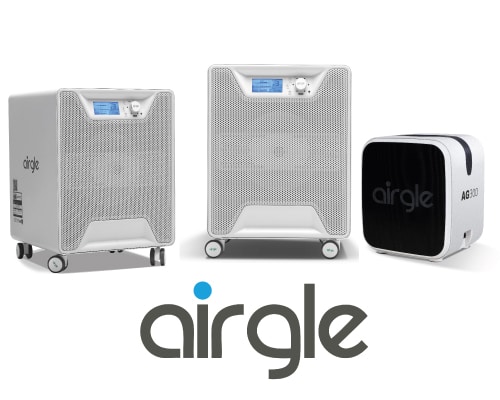 Why choose Airgle devices over other manufacturers? 
Airgle Air Purifiers offer a range of design features and benefits that make them incredibly popular on the market. 
System Efficiency: The Airgle systems feature unique, 100% pressure sealed technology with no air bypass. The highest reading that an air purifier can ever achieve on a particle counter test is zero- and Airgle has done it!
Particle Filtration- Airgle's cHEPA filtration provides the superior removal of airborne particles. Certified to filter ultra-fine particles down to 0.003 microns, and with an efficiency rating of over 99.999%, Airgle systems deliver exceptional performance. 
Powerful Airflow- The Airgle systems are up to six times more powerful than typical Air Purifiers. They deliver up to 462 rated CFM, the most potent airflow rating known in residential Air Purifiers.
Molecular Control- In addition to removing particulate pollutants, the Airgle Air Purifiers effectively remove molecular air pollutants such as volatile organic compounds (VOC's), gaseous chemicals and unpleasant odours. 
Biological Control- The Titanium Pro module removes chemical gases and destroys harmful organisms like bacteria and viruses. Airgle uses breakthrough titanium catalyst technology, paired with a germicidal lamp. This kills germs down to 0.001 microns in size.
Easy to use- Simply plug it in and choose a speed setting. The Advanced Control System has a large LCD screen to make operation hassle-free. The LCD also alerts users when the air pollution level changes, or when the filters need attention. Filter replacement is as easy as can be!
Energy Saving- Airgle's systems have earned the Energy Star rating for low power consumption, and the standby power for all Airgle systems uses a mere 0.5 watts. To save even more power when the user goes to bed at night, press and hold the Auto button to turn off the screen. 
Metal Housing- All Airgle systems feature aluminium housing. Stronger than plastic and lighter than steel, Airgle's housing offers the ultimate durability. Visually elegant and sophisticated, our design is versatile and adapts to any room in your house.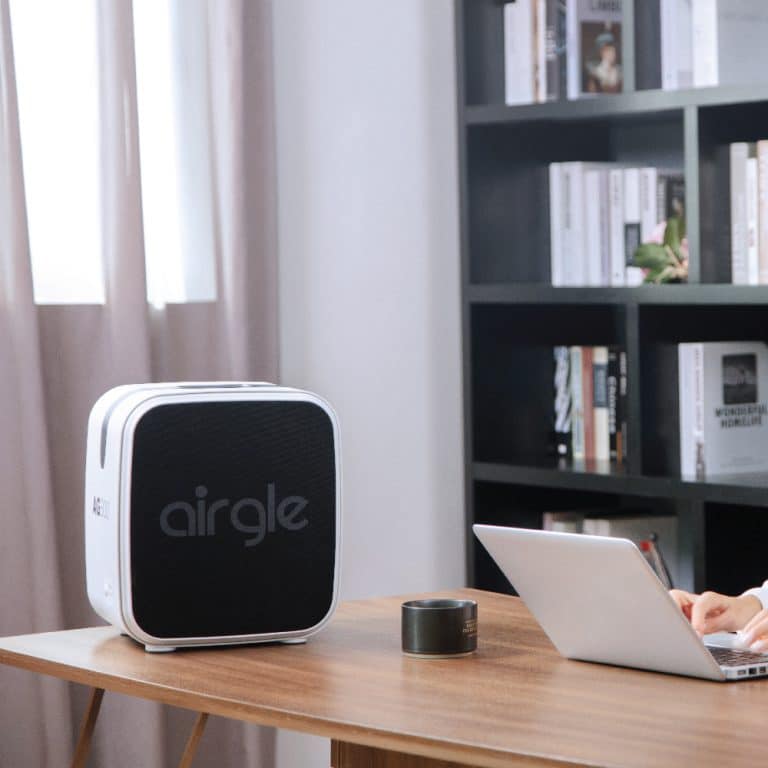 Where does Airgle supply?
Our dedication to purifying Air with a Great Level of Efficiency has made us a world-class provider of air purification systems all around the globe. Designed for cleanrooms, available now for any environment. Airgle Air purifiers are the first in the world to deliver the highest CADR ratings with a 100% sealed design.
Airgle's dedication to purifying Air with a Great Level of Efficiency has made them a leading provider of Air Purification systems across the globe.
From Airgle Corporation's headquarters in the USA, they provide Air Purification solutions throughout North America. Additionally, for over two decades, they distributed worldwide to Canada, Germany, Austria, Denmark, Switzerland, Japan, South Korea, India, Singapore, Thailand, Vietnam, United Arab Emirates, Saudi Arabia, Qatar, Kuwait, China (the Mainland, Hong Kong and Macao) and many other countries.
Airgle's Air Purification units 
At Sychem, we offer a complete portfolio of Airgle's market-leading Air Purification units in various sizes in a variety of industries.
We offer the AG300, AG600 and the AG900.
The Airgle Compact Air Purifier ‑AG300 was built to create five air exchanges an hour in rooms of up to 15 square metres.
It is equipped with a cHEPA filter.
The system features activated carbon and Titanium Pro technologies that remove airborne pollutants, such as dust particles, odours, second-hand smoke, bacteria, viruses, allergens and VOCs.
AG600 uses Titanium Pro UV module, the next generation of photocatalytic oxidation technology.
They are specially designed to clean small to medium size rooms.
Perfect for those with respiratory problems such as severe allergy and asthma, the AG600 will provide refreshing relief.
The Airgle Clean Room (AG900) air purifier is specifically engineered for airborne infection control at hospitals, medical clinics, and other healthcare facilities.
Features a 40 square foot cHEPA filter, with an efficiency of up to 99.999%.
Features 6 lbs of premium deep carbon blend, and our next-generation Titanium Pro module.
Where to use their devices?
Air Purification is the future of cleaning.
The Airgle units can be used in a diverse range of settings, from healthcare to domestic. Some of the industries that the devices can be used in include (but are not limited to):
 Healthcare

Retail

Dental

Education

Domestic

Hospitality

Research

Laboratory

Facility Management

Transportation

Aviation

Health, wellness and beauty

Construction, restoration and manufacturing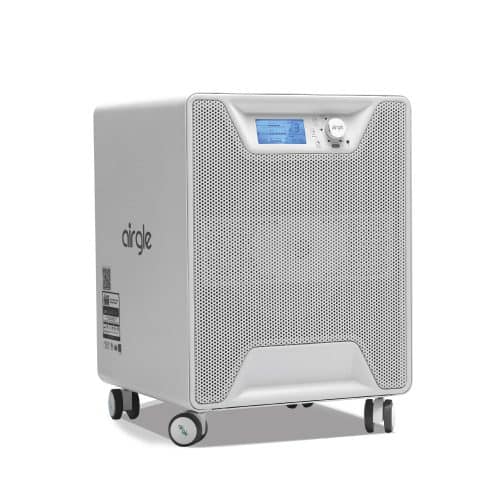 Airgle AG600
Our medium size air purifier offering 13 air exchanges an hour
AG600, the medium size air purifier, uses Titanium Pro UV module, the next generation of photocatalytic oxidation technology.
Specially designed to clean small to medium size rooms. Perfect for those with respiratory problems such as severe allergy and asthma, the AG600 will provide refreshing relief.
View Product
To find out more about Airgle, visit their webpage or for any other questions, contact the Sychem team.
Enquire
"*" indicates required fields