Sychem is incredibly proud to be the UK exclusive partner for
Terragene

. Terragene and Sychem have worked in partnership since 2017 as a leading supplier of Infection Prevention solutions. Together, we provide infection control & prevention solutions for washing control, hygiene control, sterilisation control and disinfection control. Terragene products are predominantly, but not only, used within the Healthcare sector.
Who are Terragene?
Terragene, along with its Infection Control Division, is a leading manufacturer of more than 150 products for sterilisation processes' control efficiency, cleaning, washing and thermo-disinfection in hospitals, dental clinics, and food, cosmetics, pharmaceutical and medical device industries.
Where is Terragene based?
Terragene are based in Argentina and have offered complete solutions for infection control since 2006, supplying to over 70 countries across the globe. As the UK exclusive partner for Terragene, we at Sychem are proud to provide infection control consumables to various industries. Our extensive range of infection prevention devices includes Protein Residue tests, Process Challenge Devices and Chemical & Cleaning Indicators.
What products do we supply?
Terragene's products apply to both the Laboratory and Life Science sectors, but operates predominately within Healthcare. Sychem provides some of Terragene's best sellers to Private Hospitals and NHS Pathology settings, including the Trazanto, the Mini Pro and Bowie Dick tests. The Mini Pro is a favourite in healthcare settings, a protein residue test focusing on certain types of protein commonly present in blood- it is an essential part of a hospital sterile services regulatory compliance. The Bowie Dick tests are chemical indicators used to confirm the sterilisation or decontamination process in compliance with Health Technical Memorandum. The Trazanto is a traceability device used to improve efficiency and accuracy in Central Sterile Service Departments (CSSD's). It works as a simple and accurate analysis device for chemical and washing indicators, harnessing an artificial intelligence (AI) system that goes beyond human capabilities.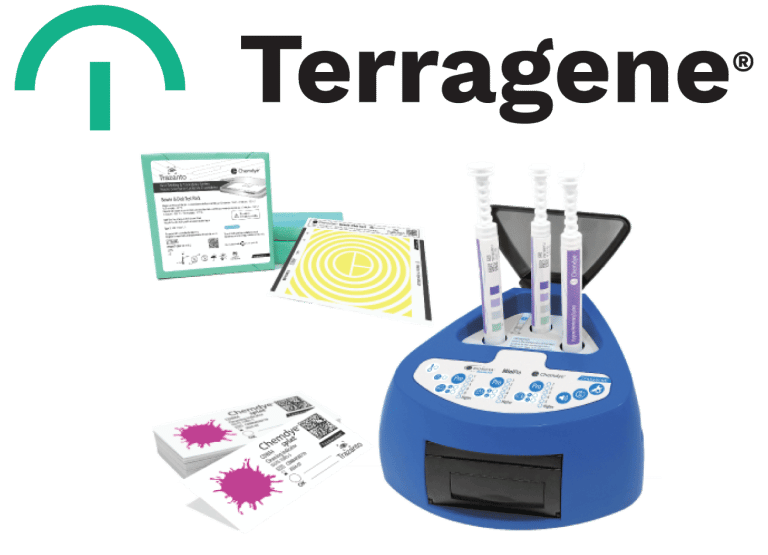 Terragene's Trazanto works with the Bionova Cloud software, which enables the streamlining of internal processes and optimisation of CSSD's workflow. The Trazanto allows the automatic incorporation of chemical & washing indicators in the same traceability system where the rest of the Terragene monitoring indicators are automatically managed and analysed. Users can collect and digitally store all data from various Terragene products together, including:
Bionova biological indicators
Chemdye Pro1 Micro
Chemdye washing indicators
Chemdye/Integron chemical indicators.
Find out more about our extensive range of infection control consumables here.
Visit the Terragene Webpage to find out more.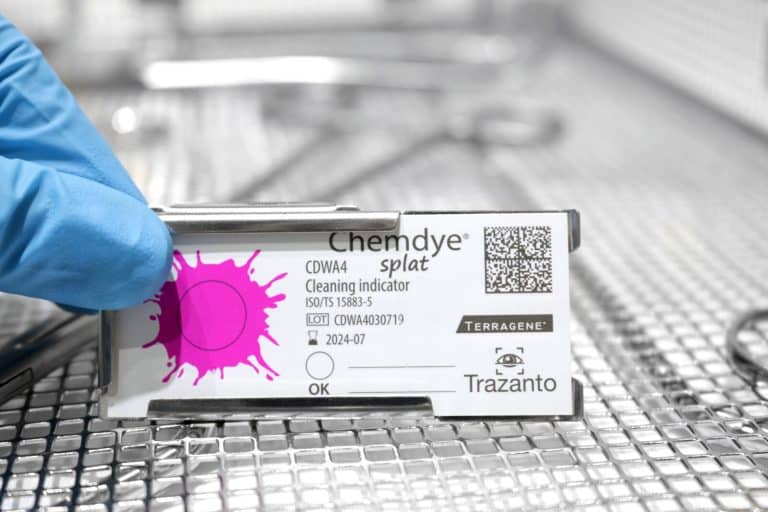 Enquire
"*" indicates required fields