Hygiena's top of the range LED

Calibration Verification tool!
Discover what the Hygiena CalCheck is, where it can be used and how it fits into Hygiena's entire portfolio of ATP Hygiene Monitoring tests and devices.
What is CalCheck?
The Hygiena CalCheck is a reusable and convenient LED device used to verify the calibration of your luminometer rapidly and reliably- in less than a minute!
The CalCheck can be used with our EnSURE™ Touch and SystemSURE Plus™ ATP Hygiene Monitoring systems. 
Why use CalCheck?
Although all Hygiena luminometers run a calibration self-check at start-up, a robust quality control programme will often require proof that an instrument is calibrated. The Hygiena CalCheck provides all-in-one, reusable positive and negative calibration verification in seconds, activated simply by the click of a button. By tracking calibration history, it supports quality process audits.
In addition, the verification demonstrates due diligence during audits, and proves that the luminometer is working correctly. The CalCheck was explicitly designed to be directly used by the users, and therefore eliminates all need for calibration checks by the manufacturer, saving the user money every year.
The benefits of using CalCheck
There are many benefits to using the Hygiena CalCheck verification tool. The system works with all Hygiena luminometers, so whether you have a SystemSURE™ Plus or an EnSURE™ Touch, the CalCheck is the ideal accompaniment and crucial device to ensure that your ATP testing is being carried out effectively, no matter the industry. 
A standard battery powers the CalCheck tool, and the LED will turn red when the battery requires replacing. So users need only replace the standard, coin-size CR1025 lithium battery, and they are good to go! A simple, no hassle and no fuss solution.  The system confirms calibration within seconds, and is an essential tool to provide ease and simplicity for the ATP Hygiene Monitoring process to take place. 
Where can it be used?
The Hygiena Calcheck can be used in any industry that the EnSURE™ Touch ATP Hygiene Monitoring system is used. Working as a tool that ensures the calibration of the luminometer, the Calcheck has a home in a number of industries, including Food and Beverage, Food Services, Healthcare, Hospitality, Water Quality, Veterinary & Pet Care, Personal Care & Cosmetics and Industrial & Environmental. 
ATP monitoring is often used in Food and Beverage facilities to confirm that the presence of ATP has been eliminated or minimised by effective cleaning and sanitation procedures. By carrying out ATP Hygiene Monitoring, it allows facilities to measure cross-contamination. The results then ensure the integrity of the product, the shelf life, and ultimately protect the brand's reputation.
When carrying out an ATP Test with one of Hygiena's luminometers, no matter the industry, the CalCheck is an essential tool to ensure that the luminometer is calibrated correctly to achieve a valid result.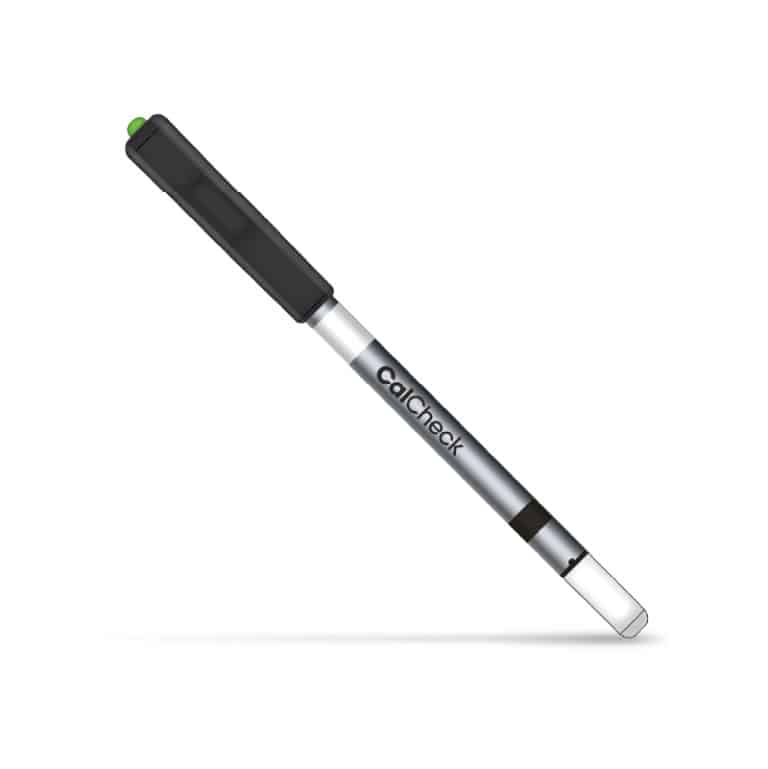 Instructions for use:
Follow the simple steps below to discover how to use the CalCheck:
Do not twist or bend the CalCheck device. 
1. Turn on EnSURE™ Touch luminometer 
2. Press the Pink Check Calibration App 
3. Follow steps on screen to initiate negative calibration check. 
4. Follow steps on the screen to initiate a positive calibration check.  
5. Upon completion, results are automatically recorded in the instrument and will be synced to your SureTrend™ Cloud account when connected to WiFi.
Hygiena recommends the verification of luminometer calibration with CalCheck at a regular interval (e.g., weekly, monthly) as specified by user-defined quality procedures.
Our Hygiena range:
Sychem and Hygiena have worked in partnership since 2004 to provide a range of ATP Hygiene Monitoring systems and swabs. Our extensive product portfolio is offered on our Sychem Shop and includes:
Learn more about our partnership with Hygiena, or discover the CalCheck in more detail on the Hygiena webpage.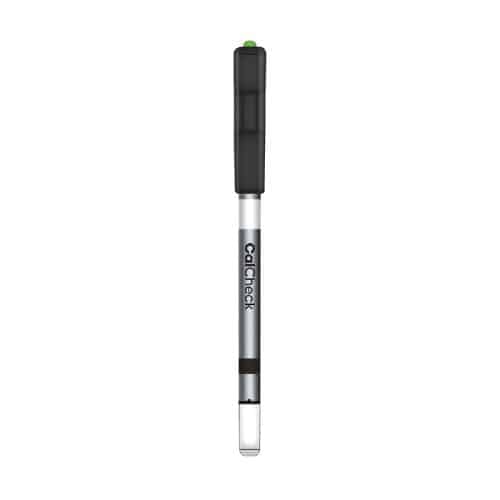 CalCheck
Hygiena™ luminometer LED Calibration Verification
£

382.45
CalCheck by Hygiena- Confirm calibration in seconds
Run a calibration test in seconds by inserting a CalCheck into any Hygiena™ luminometer.
Add To Basket
Enquire
"*" indicates required fields