Sychem is proud to supply and service a range of equipment to
Private Healthcare facilities

across the UK.
We operate within Private Healthcare and NHS Pathology facilities across the UK to supply a range of products and equipment to CSSD's. Our vast portfolio offers a variety of products, capital equipment and services to support Healthcare settings. Here at Sychem, we are incredibly proud to partner with some huge names in the industry to provide the best disinfection, sterilisation and decontamination services possible for your medical facility.
Equipment:
We have worked in partnership with Steelco S.p.A, a leading Italian manufacturer, since 2008 to provide a range of capital equipment to the Healthcare industry. We offer several washers and autoclaves in various sizes, including smaller machines for the cleaning and sterilising of surgical instruments to the much larger Trolley washers.
Our portfolio consists of:
– Instrument washer disinfectors 
– Low temperature sterilisers. 
Our various sizes include smaller machines for the cleaning and sterilisation of surgical instruments to larger Trolley washers.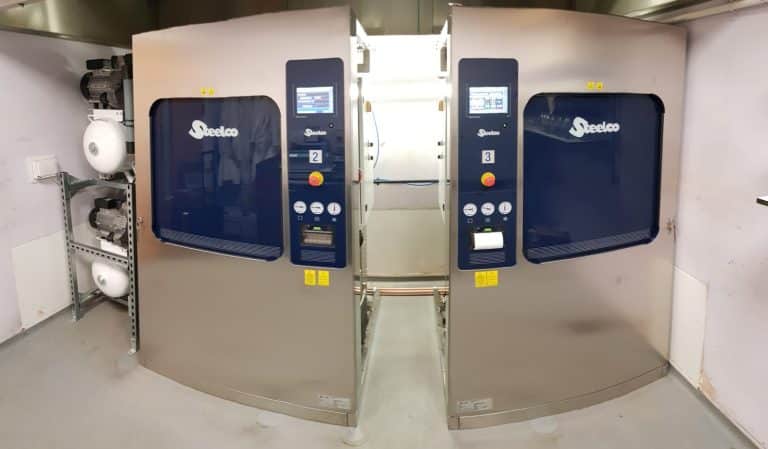 Servicing:
With a team of 23+ service and test people, our team are fully trained to complete weekly, quarterly, and annual checks on recognised washers and Autoclaves within the healthcare industry. Although we supply equipment to Private healthcare, our team can carry out servicing in both NHS and Private settings. Sychem offers a range of comprehensive service solutions, including:
– PPM
– Emergency breakdown support, assisted by our Sychem Eye customer service portal
Products:
As the UK exclusive partner for Terragene, Sychem supplies a range of infection prevention consumables to CSSD departments. Sychem's range of products are designed for use in healthcare settings to protect patients, staff and visitors from acquiring healthcare-associated infections.  Our portfolio includes:
– Chemical & Cleaning Indicators 
Our partner Hygiena also offers ATP testing devices to assist in the reduced transmission of HAI's.
Check out Steelco's full equipment portfolio and Hygiena's full range of systems.
Enquire
"*" indicates required fields