We are delighted to announce that we will be attending
Lab Innovations

on the 2nd and 3rd of November 2022!
Our expert team can be found at stand F40, ready to answer questions that you may have about our chemical range, Steelco partnership and all things Laboratory.
The last time we attended Lab Innovations was 2019, so we can't wait to go back!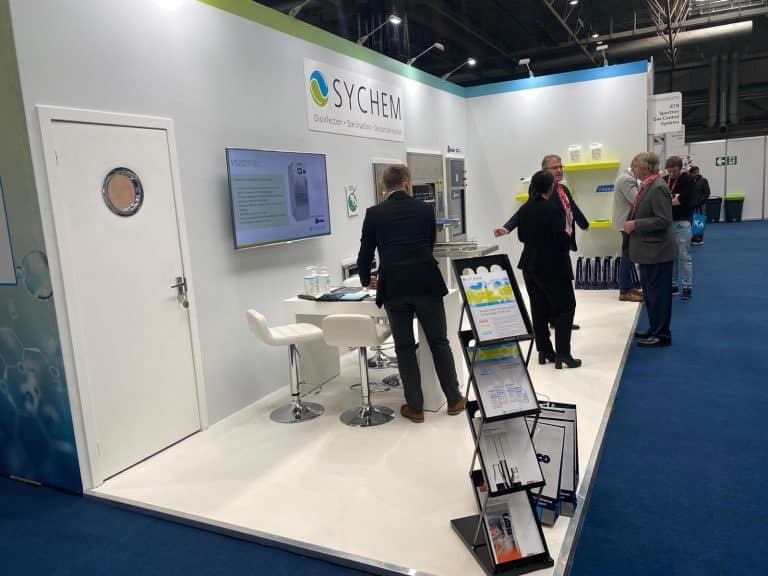 What will we bring to the stand? 
Our expert team will be situated at Stand F40, alongside a selection of decontamination equipment from our shared portfolio with Steelco. Steelco are a leading Italian manufacturer of decontamination capital equipment, designed for use in a variety of industries.  
Our shared portfolio for application in the Laboratory sector includes glassware washers in small to bulk capacity, and steam sterilising autoclaves in small and medium to bulk capacity.
We will also be bringing with us a selection from our extensive Chemicals range, including our Glasswash and Glass Rinse, designed to keep your glassware sparkling!
We will be taking the LAB 1500 glassware washer to Lab Innovations with us- discover why it is one of the most popular washer disinfectors in the Laboratory industry!
Why choose the Lab 1500?
The Lab 1500 is a High-Capacity Laboratory Glassware Washer and Dryer.
Steelco's market-leading washer has been specially developed for laboratories that require to clean large quantities of items on a daily basis.
The LAB 1500 is capable of injection washing on up to 6 levels with 8 possible rack locations, providing maximum flexibility through multiple chamber configurations, depending on the height of the loaded items.
The largest chamber capacity in the market, within the smallest footprint

Flexible configuration up to 8 possible rack locations for mixed loads

Vertical sliding down door allowing the reduction of space needed +

Easy loading/unloading with fully extendable telescopic rails

User-friendly control panel possibility of up to 65 storable programs

Easy access to chemicals front access drawer up to two 10 litre canisters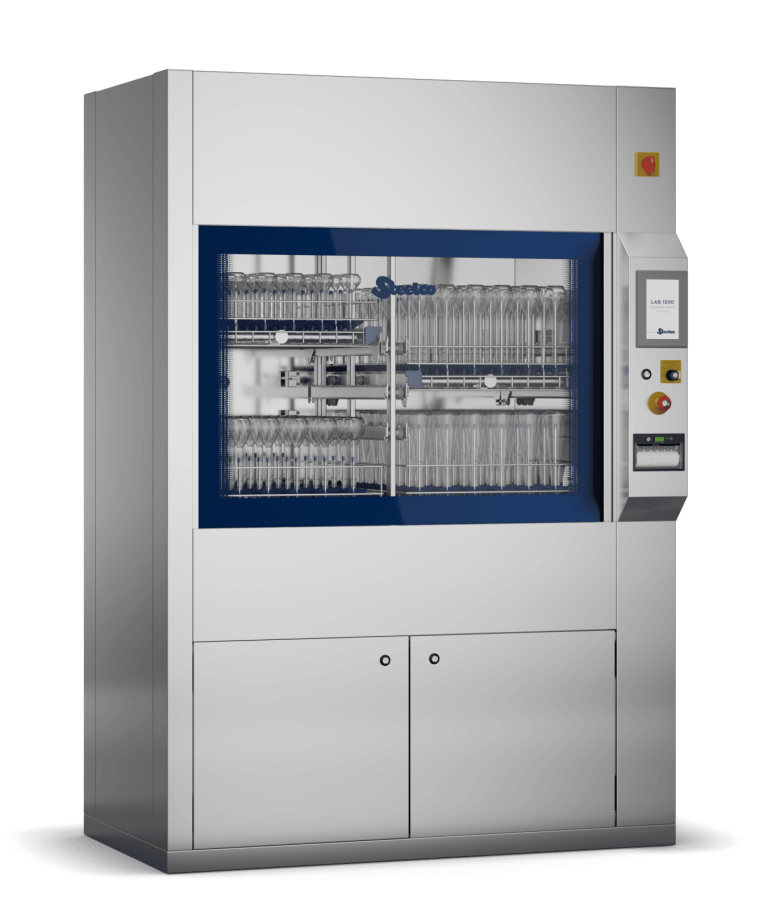 Why choose Sychem Glasswash and Glass Rinse?
Ensure your glassware remains sparkling by using Sychem's Glasswash and Glass Rinse!
Glass Rinse is an acidic rinse aid for clear rinsing and preventing water hardness deposits.
It is a blend of organic acids and surfactants that is designed to neutralise any alkaline residues from cleaning solutions and prevent the formation of lime deposits on process parts and in the washing machine components (e.g. nozzles, pipes, etc.).
Glass Rinse promotes the drying process for instrumentation, prevents the formation of watermarks, and is used for rinsing laboratory glassware and labware in washers after the cleaning stage.
Sychem Glasswash is a concentrated alkaline detergent cleaner specially designed for automated decontamination of medical devices such as surgical instruments, anaesthetic and breathing utensils, MIS and MIC instruments, OR shoes, trollies, stainless steel containers and any aluminium components.
Glasswash is a highly effective and safe process for the cleaning against a wide range of protein and organic contaminants from surfaces, including dried on blood and tissue.
Servicing 
At Sychem, we offer comprehensive equipment services for washing, disinfection, sterilisation, and decontamination equipment, designed to ensure that your system operates as efficiently as possible with minimal downtime.
With a team of 25+ engineers based across the UK, Sychem ensures that your equipment continues operating at its highest possible potential with weekly, quarterly, biannual and annual testing (testing requirements depend on the industry of operation).
Our services include the service and planned preventative maintenance (PPM) of equipment, validation & testing, refurbishment, emergency breakdown support and our unique cloud-based asset management portal, SYCHEMEYE.
We service all recognised brands of autoclaves, washer disinfectors and any other decontamination equipment. Our service contracts are fully customisable, and tailored to meet a facility's needs.
Our equipment services contracts can vary from periodic service & testing of equipment to fully comprehensive PPM contracts that incorporate breakdown cover, parts and training.
Can't wait until Lab Innovations to ask a question? Contact a member of our expert team today [email protected]
Visit the Steelco website for more information on their complete product portfolio.
Enquire
"*" indicates required fields