Sychem and Hygiena work in partnership to offer an extensive range of Hygiene Monitoring devices, including the MicroSnap™ Total.
The Hygiena

MicroSnap™ Total

provides same day total viable count (TVC) test results, which offers the advantage of users knowing the microbial levels on the same day the samples are collected.
What is the MicroSnap™?
The Hygiena MicroSnap™ is a rapid bioluminogenic test for the detection and enumeration of the total population of viable aerobic bacteria within a sample.
The test provides results within 7 hours.
The MicroSnap™ Total consists of an Incubation Device containing proprietary growth media and a Detection Device containing bioluminogenic reagents in which biomarkers produced by bacteria are measured using a Hygiena luminometer, such as the SystemSURE Plus and the Ensure Touch™.
How does it work?
The two-step test procedure requires a short incubation period facilitating the growth of bacteria followed by a detection step. During incubation, bacterial numbers increase, and sample interference is reduced.
As bacteria grow, they use up any available food resources in the media and generate biomarkers. The greater the number of bacteria in the sample, the higher the biomarker concentration, and the greater output of light.
An aliquot of enriched sample is transferred to the Detection Device, activated, mixed, and measured in a luminometer. Light output is directly proportional to the initial starting concentration of bacterial contamination in pre-enriched samples.
What are the benefits of using the Hygiena MicroSnap™?
The Hygiena MicroSnap Total offers many benefits, including same shift results, reducing costs and shortening release cycles, a flexible, easy to use format and a complete Hygiena Monitor programme.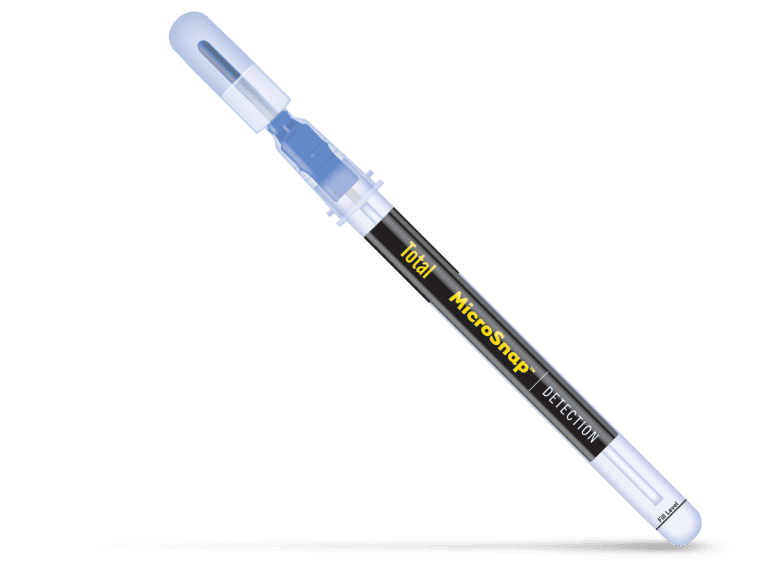 Same shift results
Rapid test results are essential to releasing the product quickly. The MicroSnap™ family of rapid indicator organism tests enable food safety and quality Managers to enumerate samples in 6 hours, and to determine presence/absence in 8 hours. Simply collect the sample, incubate and read with a Hygiena™ Luminometer- it really is that easy.
Reducing costs and shortening release cycles
While sending samples to the lab for PCR analysis can be necessary for some specific applications, a simpler, more cost-effective solution can supplement your testing protocols. For example, integrating MicroSnap™ as a rapid indicator test within your current testing protocol will reduce material costs, shipping costs and lab fees. Plus, a rapid test also means shorter production hold times and lower inventory holding costs, all leading to more cost savings.
Easy to use format
The MicroSnap™'s efficient design makes microorganism testing both flexible and easy. It can be used for both surfaces and samples, and both options use a simple 2-step process: enrichment and detection. Plus, the patented Snap-Valve holds a precise amount of specific enrichment broth, ready to be used for either product or surface samples. Within the enrichment device is a built-in pipette, enabling convenient and efficient transfer of enriched samples to the detection device. The enriched sample is read on a Hygiena™ luminometer, which means no tedious colony counting necessary. Then, use the RLU to CFU conversion table to determine the outcome. Microorganism testing has never been easier!
Complete Hygiena Monitor programme 
The Hygiena MicroSnap™ is an essential component within a complete environmental monitoring program. Combine MicroSnap with the EnSURE™ Touch and SureTrend™ Cloud to capture and trend your test results over time. Use SureTrend(TM) Cloud dashboard to see how your ATP testing program impacts your microorganism testing and how the two work together to reduce your risk of an event.

Complete Hygiena portfolio
At Sychem, we offer a complete portfolio of Hygiena ATP Hygiene Monitoring devices and swab tests. Our product range includes:
Find out more about our full range of ATP products, or visit the Hygiena website for more information.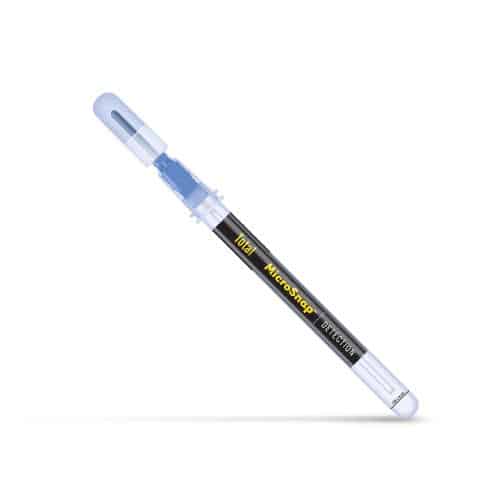 MicroSnap™ Total
Hygiena's rapid bioluminogenic test
The Hygiena MicroSnap™ is a rapid bioluminogenic test for the detection and enumeration of the total population of viable aerobic bacteria within a sample.
The test provides results within 7 hours!
View Product
Enquire
"*" indicates required fields