Our partner
Hygiena

offers many ATP monitoring solutions, available on our Sychem Shop.

Our ATP range includes:
– SystemSURE™ Plus
– Ensure Touch
– SureTrend™ Cloud
– SureTrend™ Software
– UltraSnap™
– SuperSnap™
– AquaSnap™ Free
– AquaSnap™ Total
What is the SureTrend™ Cloud?
Hygiena's SureTrend™ Cloud is a cloud-data analysis software system that unleashes the power of the EnSURE Touch™. The system features World-Class Data Security to protect the system's results and has over thirty pre-programmed reports. Additionally, the use of this system assists in identifying training opportunities surrounding cleaning protocol. SureTrend™ Cloud uses Microsoft® Azure data storage, scaling, and security monitoring, so users are provided peace of mind that data is encrypted using state-of-the-art technology and the best security practices.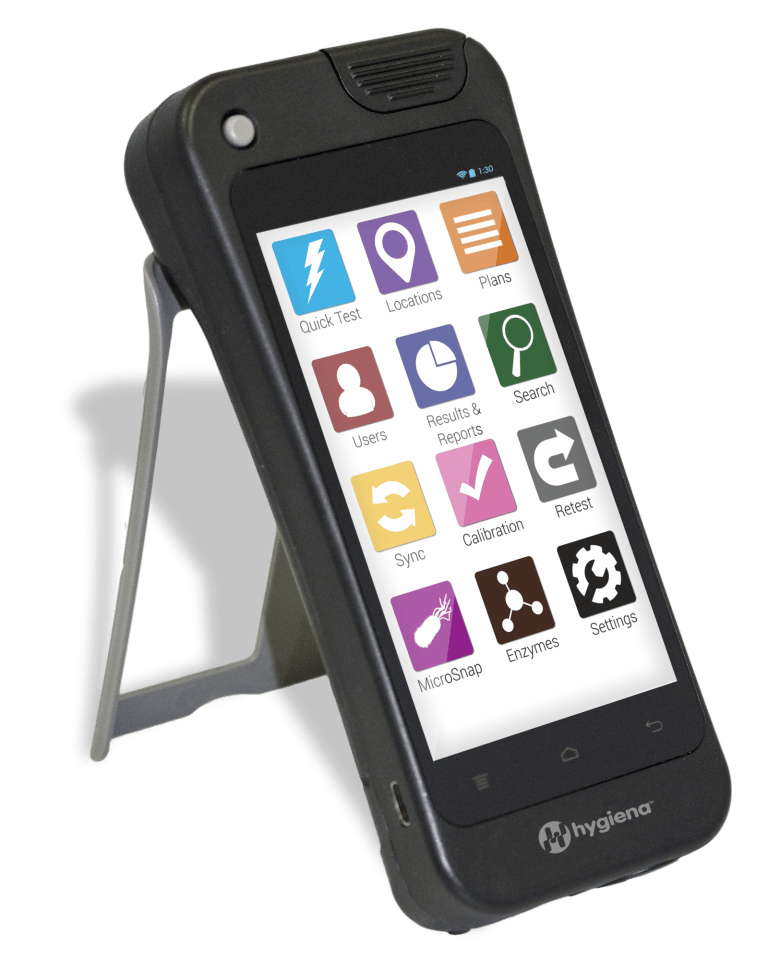 With innovation at its core, the system allows users to view hygiene monitoring tests and results from across multiple facilities. SureTrend™ is free, easy-to-use and wirelessly connects luminometers across multiple facilities. In addition, the system syncs the test results and allows the user to centrally configure between one to hundreds of EnSURE Touch luminometers. A user-friendly system, it shows a universal view of a food safety programme that allows users to see results sooner and make decisions faster.
The SureTrend™ Cloud can rapidly identify cleaning trends & problem areas, which in turn improves corrective actions, and reduces HAI's. The machine allows the user to develop tailored performance goals, and to work in tandem between environmental services and infection prevention.
With over thirty pre-programmed reports to choose from, users can select a template report and tailor it to their desires. For example, select any one of the template reports commonly used within the Healthcare industry, and then customise and save reports to favourites. Users can easily export PDF's for sharing data, or open data sets in Microsoft® Excel® for further, extensive data analysis.

What is SureTrend™ Data analysis software?
Hygiena SureTrend™ Data Analysis Software is compatible with both EnSURE and SystemSURE Plus. EnSURE™ Touch and SureTrend™ Cloud combine to offer a more accurate and advanced cleaning verification platform. With a user-friendly smartphone design, the EnSURE™ Touch is an ATP monitor that brings intuitive and powerful benefits. Sure Trend Cloud is a cloud-based analytics solution with over thirty pre-programmed reports to quickly ensure businesses are up and running.