Sychem provides a comprehensive range of animal care solutions, services, and consumables to support research facilities in the Life Science sector, providing the best possible conditions for animals in their care.
Sychem's Airflow range utilises Active Airflow Technology to maximise protection for animals and users. All machines are manufactured in the UK and are designed with ergonomic advantages to protect users in their daily routine.
Washers:
We offer a range of small to large washers to several Life Science research facilities across the UK. Our washers are fully customisable depending on your facilities demands. Our range of Life Science washers includes: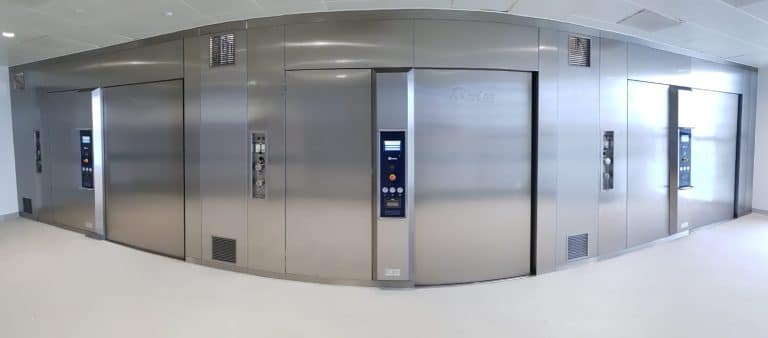 Autoclaves:
We offer a range of steam sterilisers for the sterilisation process in Life Science facilities, in various sizes. With both small and large autoclaves, all sterilisation needs can be taken care of effectively and efficiently.
Workstations:
Here at Sychem, we developed our own range of animal workstations- the Airflow Range. Comprised of 3 comprised of three unique workstations, these machines are designed to assist research facilities by maximising animal welfare, protecting animal technicians and advancing biomedical research.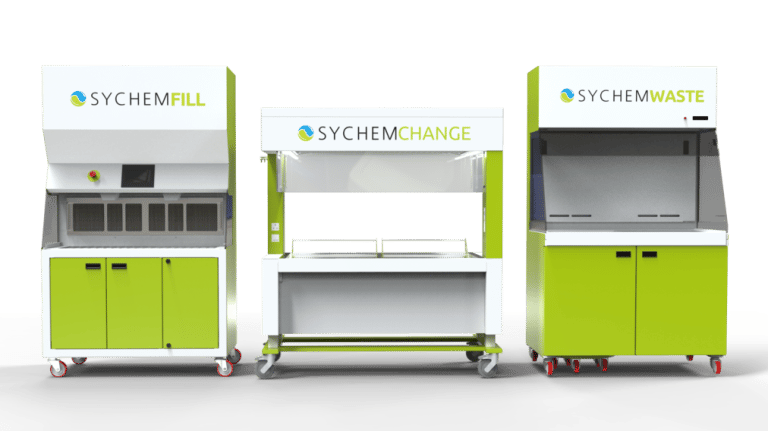 SychemCHANGE:
Sychem's CHANGE station utilises Active Airflow Technology to create a fully functioning machine. This technology supplies an H14 HEPA filtered laminar downflow, which makes a clean work area. In addition, the station features an ergonomic design with electrically driven legs, so technicians can easily adjust the unit to their desired height. The system features:
Unrivalled Height Adjustment
Multi Configuration Surface
Red Light Mode
SychemWASTE:
Sychem WASTE was designed with animal technicians in mind. It disposes of waste quickly to limit exposure to animal allergens, odours and debris. The station boasts a user-friendly design with unmatched cleanability. All components are fully detachable and can be cleaned in a rack washer. The system features:
Unrivalled cleanability
Three-stage filtration
A double Chute Option
SychemFILL:
SychemFILL is a clean bedding dispensing system used to make the cage changing process simple and effective. The machine caters to all cage types and features two automatic bedding dispensers. The system features:
class-leading accuracy
An intuitive user interface
Compatibility with all free-flowing bedding